About 4th Voice Performance Group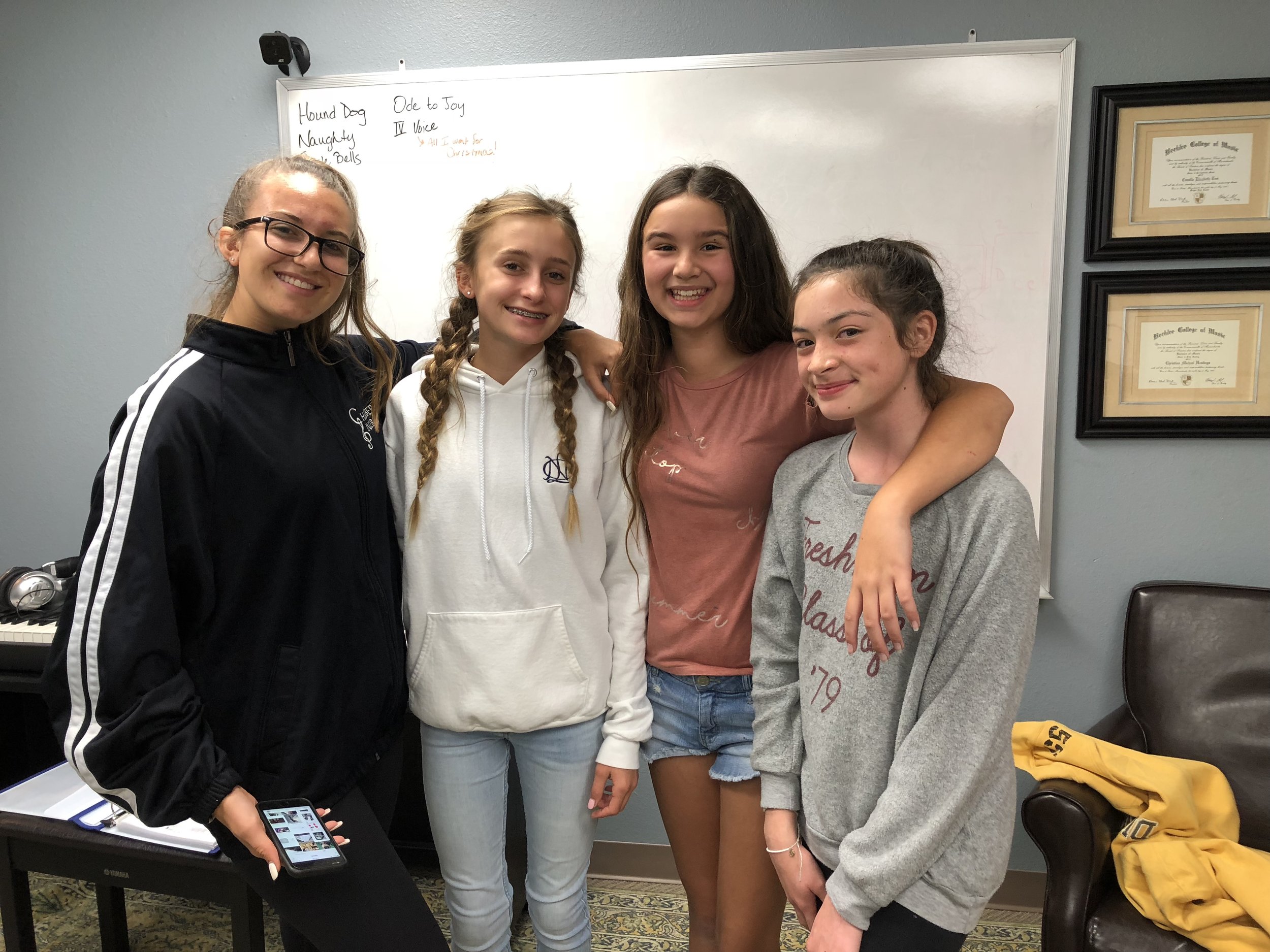 It all started ...
on July 17, 2017 when four talented students signed up for a week long "Vocal Engineering Camp" here at Leading Note Studios.
During the camp they sang together, learned voiceover techniques, recorded 2 songs in the Recording studio and had a photo shoot. After the camp they decided to form a group!
Their first local performance was on July 26, 2017 at Lux Art Museum in Encinitas.
Performing at Lux Art Museum
As it sometimes happens... one of the girls realized she had too many commitments and decided to leave the group...We are now auditioning for someone to be our 4th Voice!
If you are interested in being part of this group, auditions will be held: Tuesday October 3rd at 6:30pm here at the studio and call back auditions are on Tuesday October 10th starting at 6:30pm.
We are looking for any singers, female or male, who can comfortably and confidently audition to be our 4th Voice. For the audition you must sing the chorus from "Attention" by Charlie Puth, and sing the "The Star Spangled Banner" and also bring a song of your choice that is 1 minute or less. Please contact the studio for more information and watch the Videos below!!
760-753-7002 info@leadingnotestudios.com